ROLLMASTER H21 - ENDURANCE
ROLLMASTER H21 - ENDURANCE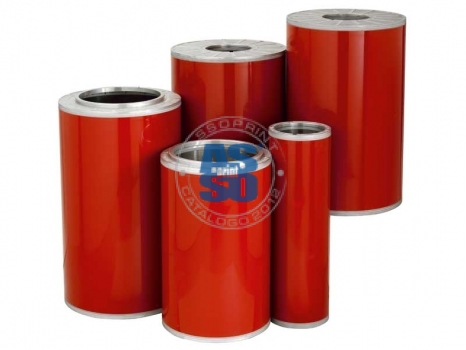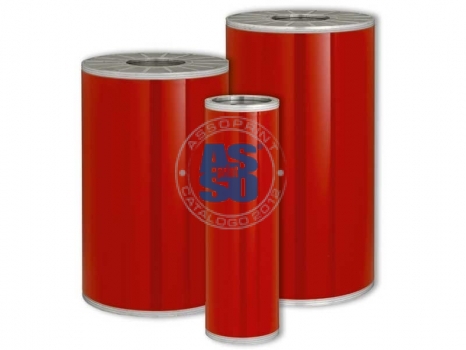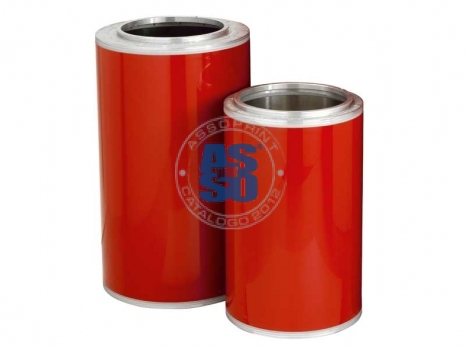 | Code | Colour | Diameter | Quantity | Development mm | Height | Model | Name | request |
| --- | --- | --- | --- | --- | --- | --- | --- | --- |
| CSSR0061 | RED | 229 | 1 | 720 | 723 | TR1 H21 | ROLLMASTER | estimate |
| CSSR0118 | RED | 458 | 1 | 1440 | 723 | TR2 H21 | ROLLMASTER | estimate |
| CSSR0203 | RED | 458 | 1 | 1440 | 823 | TR3 H21 | ROLLMASTER | estimate |
| CSSRT081 | RED | 400 | 1 | 1256 | 659 | TA1 H21 | ROLLMASTER | estimate |
| CSSRT280 | RED | 400 | 1 | 1256 | 709 | TA2 H21 | ROLLMASTER | estimate |
| CSSRT380 | RED | 400 | 1 | 1256 | 814 | TA3 H21 | ROLLMASTER | estimate |
| CSSRT480 | RED | 465 | 1 | 1460 | 659 | TA4 H21 | ROLLMASTER | estimate |
| CSSRT580 | RED | 465 | 1 | 1460 | 709 | TA5 H21 | ROLLMASTER | estimate |
| CSSRT080 | RED | 465 | 1 | 1460 | 814 | TA6 H21 | ROLLMASTER | estimate |
| CSSRT0780 | RED | 465 | 1 | 1460 | 928 | TA7 H21 | ROLLMASTER | estimate |
USE:
Used mainly for large productions. The cylinder guarantees high endurance over time and a strong resistance to abrasion in high productivity lines and quick printing. The very good laser engraving capability allows for high printing definition that when combined with a long service life makes it a valid choice in the glazing lines for floors and walls with decoration speeds of up to 60 m/min.
DESCRIPTION AND FEATURES:

High endurance over time.

Very good laser engraving capability.

High printing definition.

Very good resistance to abrasion in very high productivity lines with high printing speed.