ROLLMASTER H12 - SOFT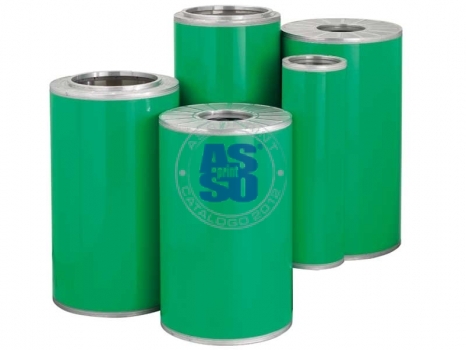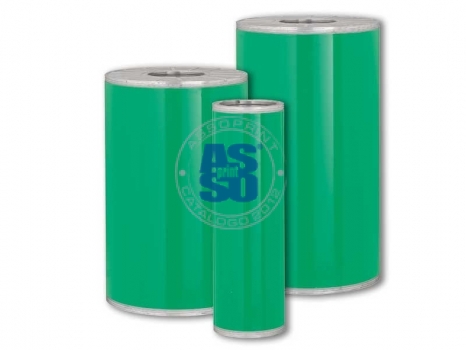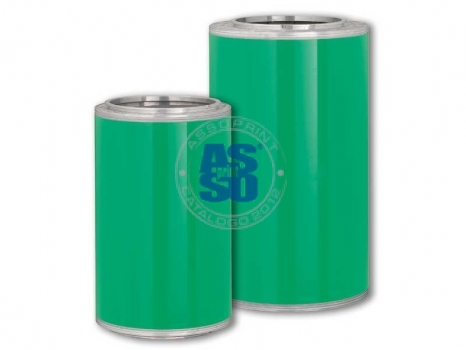 | Code | Colour | Diameter | Quantity | Development mm | Height | Model | Name | request |
| --- | --- | --- | --- | --- | --- | --- | --- | --- |
| CSSR0051 | GREEN | 229 | 1 | 720 | 723 | TR1 H12 | ROLLMASTER | estimate |
| CSSR0101 | GREEN | 458 | 1 | 1440 | 723 | TR2 H12 | ROLLMASTER | estimate |
| CSSR0208 | GREEN | 458 | 1 | 1440 | 823 | TR3 H12 | ROLLMASTER | estimate |
| CSSRT031 | GREEN | 400 | 1 | 1256 | 659 | TA1 H12 | ROLLMASTER | estimate |
| CSSRT0250 | GREEN | 400 | 1 | 1256 | 709 | TA2 H12 | ROLLMASTER | estimate |
| CSSRT0360 | GREEN | 400 | 1 | 1256 | 814 | TA3 H12 | ROLLMASTER | estimate |
| CSSRT0470 | GREEN | 465 | 1 | 1460 | 659 | TA4 H12 | ROLLMASTER | estimate |
| CSSRT0570 | GREEN | 465 | 1 | 1460 | 709 | TA5 H12 | ROLLMASTER | estimate |
| CSSRT070 | GREEN | 465 | 1 | 1460 | 814 | TA6 H12 | ROLLMASTER | estimate |
| CSSRT0770 | GREEN | 465 | 1 | 1460 | 928 | TA7 H12 | ROLLMASTER | estimate |
USE:
Designed for irregular surfaces of medium structure, where excellent engraving definition and printing is required. Soft cylinder but easy to engrave; its softness features do not change over time. Ideal for floor surfaces, it is perfect for decorating irregular surfaces with grooves and holes, glazed with double disc or airless.
DESCRIPTION AND FEATURES:

Very good laser engraving capability and good printing definition.

Good decoration capacity on the tile edge.

Good performance on irregular, structured and glazed surfaces with double disc or airless.

New silicone, with a silicone oil-free formula, that guarantees it will not exude over time.